Dear Investor:
Thank you for inquiring about Brookview Financial and our value-add loan programs for real estate investors. We are a highly experienced boutique private lender committed to offering the most personalized service and support to each and every customer.
Our Focus
For over 25 years, we have been helping entrepreneurs succeed. We are a direct private lender with a particular focus on funding value-add real estate projects, including responsible fix-and-flip loans and commercial bridge loans.  Our loans are primarily short-term, for the purpose of acquiring, improving, and/or re-positioning properties.
Our Purpose
We help entrepreneurs make a better life, for themselves, their families and their communities!
Over the years, we have helped thousands of entrepreneurs achieve their financial dreams, while also improving communities throughout the country. Overall, the capital and services we provide have broad reaching impacts.  We fuel real estate entrepreneurs (and the contractors, brokers, suppliers, etc.) to improve houses, apartments, and commercial properties, and have even funded environmental remediation.  We strongly believe there is more than one bottom line.
Our Expertise
We have closed over $1 billion in loan transactions throughout the country, and have guided our clients, both big and small, through all market conditions. Few private lenders today have seen as many market cycles as we have, or were even in existence prior to the great financial crisis.
In addition to the thousands of properties we have financed, many on our team have direct real estate investing experience, having personally purchased and renovated over 150 properties, including houses, retail strip centers, and industrial properties. It is this expertise that we bring to you.
Our Support
Our borrowers come to us not only for our capital, but for our knowledgeable support. We have helped investors:
find properties,
renegotiate purchase prices,
complete budgets,
structure deals,
recover from unforeseen repairs,
sell and/or refinance properties,
and much more!
As you will read in our testimonials from around the country, we truly care about our customers' success and invest both our capital and our expertise in helping investors make a better life for themselves and their families. We are here to help.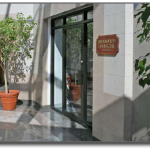 If you are a real estate investor looking for a trusted "relationship" lender, we look forward to hearing from you. Our promise is to offer fast closings (days, not months) while treating you in a welcoming, respectful and professional manner. Let us offer our extensive financial expertise and hands-on knowledge to your next real estate project. Lending for us is much more than just loaning money. We offer full service support for your success.
Make A Better Life: For Yourself, Your Family And Your Community!  Call Brookview Today!
Sincerely,
The Entire Brookview Financial Team
Attachment: Biography of CEO and Founder A.J. Funaro