Friends and Family Referral Program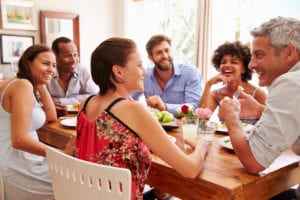 Do you know someone in real estate who can benefit from our quick-close financing for commercial or residential properties?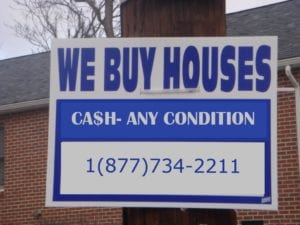 Most of us know someone who flips houses. And even if you don't, it's hard to miss those WE BUY HOUSES signs in yards, on telephone poles and billboards
Welcome to the Brookview Friends & Family Referral Program. An easy way to earn extra cash!
Here's how it works:
Step 1. Refer an Investor (It's easy!) – Simply email us below or email to rehabs@brookviewfinancial.com with the Subject: Investor Referral with the investor's contact info (a pic of their sign or business card will work), and provided we don't know the investor, they become your referral.

Step 2. Get Paid – We pay you a referral fee if we close a loan with that investor.
Note: The Friends & Family Program, unlike our Broker Referral Program, is a simple referral program for non-brokers and does not require any involvement in the deal.
You may refer your investor here: