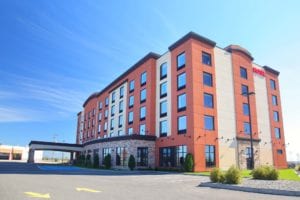 Brookview Commercial® is a direct private lender for commercial bridge loans up to $50 million. We have the financial sophistication, creativity and flexibility to structure many types of complex commercial transactions.
Our Commercial Bridge loans are typically for one to three years and we can finance most major asset classes, with a particular focus on value-add and transitional properties that need a fast close.
We also have programs for Special Situations.
FAST Close – We have closed commercial bridge loans in As Fast as 10 days
Time Sensitive Deals – Our borrowers often need quick liquidity to take advantage of an investment opportunities.
Properties in Transition – We can finance transitional properties that may lack current cash flow. A transitional property is typically in the process of changing from one use to another.
Value-Add Properties – We often finance value-add properties that require additional funding after closing, typically for physical renovations that will improve the properties' operating performance.
Complex Deals – We have the in-house expertise to figure out creative solutions to the most complex deals. We also have the capability to acquire performing or distressed debt or to finance such loan purchases.
General Program Guidelines
| | |
| --- | --- |
| Products | Senior Commercial Mortgage Bridge Loans. Mezzanine and Preferred on a case-by-case basis. |
| Size | Minimum $1 million to $50 million. Larger on case-by-case basis. |
| Term | Typically, 1 to 3 Years. Up to 5 Years on case-by-case basis. |
| Asset Classes | Most Major Asset Classes, including Multi, Hospitality, Industrial, Office, Retail, Self-Storage, etc. (Pre-Stabilized and Stabilized Properties, including Reposition Assets). |
| Location | Continental United States. |
| Purposes | Time & Sensitive Deals, Transitional Real Estate, Value-Add, Special Situations (e.g. Discounted Payoff or other Timely Credit Event). |
| Use of Proceeds | Acquisition, Refinancing, Recapitalization and Renovation. |
| Sponsors | Experience and Proven Track Record. |
| Interest Rates | Floating. Starting at L+395 up to L+895. Depends on the Deal. |
| Amortization | Interest Only. |
| Fees | Deal Size and Complexity Dependent. Average 2%. |
| Loan-to-Value | Up to 80% of Stabilized Appraised Value. |
| Closing Time | Typically, 3 weeks. Faster if necessary. Quick decision without numerous approval levels. |
| Other | Both Recourse and Non-Recourse Options. |
When working with Brookview, you get hands-on senior level talent with the creativity to figure out solutions to the even most challenging deals.

– Brent A.
They closed my commercial bridge loan in 14 days after a previous lender backed out at the last minute. Brookview got the deal done!

– Cengis L.
Featured Value-Add Project