Correspondent Investor Program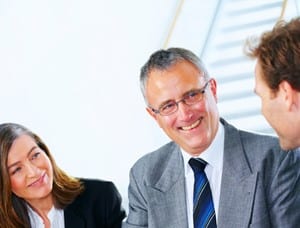 Founded in 1992, Brookview Financial is an established boutique private lender providing short-term loans to real estate investors for the purchase and renovation of residential 1-4 family properties ("Fix & Flip Loans") and Commercial Bridge Loans throughout the U.S.  The Company has a proven platform and is lending in 33 states.
Our Correspondent Investor Program is designed for financial investors interested in benefiting from our private lending experience.  The program is intended for individual or institutional investors looking to purchase private mortgage or trust deed investments for premium yields.  All loans are secured by first liens.
We look forward to sharing our success and profitability with our existing and new Correspondent Investor Partners.    
What is a Residential Rehab Loan (Fix & Flip Loan)?
Short-term private loans (6-18 months) that finance the acquisition and renovation of residential properties.  Loans are typically secured with personal guarantees and cash contingency reserves.

Properties are 1-4 family residential, most being single-family dwellings.  The improved property can make an ideal home for a first-time homeowner or good cash flow for an investor.

The size of our fix & flip loans typically range from $50,000 to $500,000, with an average size per loan of approximately $150,000.

Repairs include updated kitchens, bathrooms, carpeting, paint, plumbing, landscaping, etc.   Rehab costs typically range from $30,000 to $60,000 per unit, but may be higher. 

Rehab borrowers normally acquire the home at a 30% to 50% discount discounts to completed market value, which is a key element in a successful rehab project.
Risk Management
Our management team has a thorough understanding and practical knowledge of all phases of the residential rehab lending.

Given our extensive rehab lending experience, we have developed a proprietary underwriting model, allowing our risk team to evaluate properties and borrowers with confidence and uniformity.

Our program is designed to limit risk exposure during and after rehab completion.

The LTV is restricted to a maximum of 70% of completed value.
A rehab reserve is maintained during the construction phase of the loan.
Borrowers may provide pre-paid interest, and will have a minimum of 10% of cost down.
An additional borrower-provided loss reserve is maintained on every loan.

Our high-touch servicing platform and support team prides itself on assisting borrowers throughout the life of each rehab loan. Experienced in construction, property and loan management, our servicing team adds critical expertise to the performance of the loan, providing comfort to our Correspondent Investor Partners.
Learn More About Our Correspondent Investor Program
Contact our Investor Relations Department  877-734-2211 x444